Autumn is the best time of the year for several reasons. It's the beginning of the holiday season, the weather is perfect, and it's back to school season. But the ultimate reason why Fall is lit is because of the fashion.
The chilly Autumn weather allows you the freedom to spice up your style. From layering to mixing patterns, Autumn is definitely the time to flex.
With that being said, there are so many Black-owned clothing lines killing it with their Fall Collections this season. Here is a list of some dope Fall wear from Black-owned businesses. This is a great way to support a Black business, look fly, stand out amongst your peers and make a statement.
All Dem Shades dropped a line of outerwear for the Fall that is amazing. It includes statement bomber, denim, and camo jackets. I can't wait to rock this 'Hella Black. Hella Proud.' bomber jacket with my favorite pair of Chelsea boots. Check them out.
The Very Black Project recently dropped this coaches jacket pictured above. If you know me, you've seen me in plenty of Very Black attire. The Very Black Project is one of my favorite brands to support because they fervently reinforce self-love, inclusion, and education. Follow them on Instagram for daily inspiration @theveryblackproject.
3. Pure Black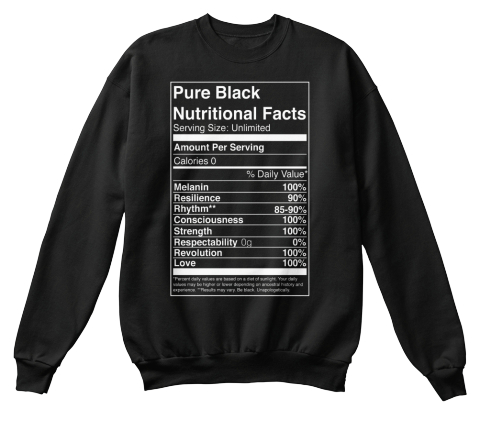 The Pure Black t-shirt was/is super popular. In September, Kid Noble made the popular shirt available in sweaters and hoodies! Just in time to dress them up and rock for the fall.
Similar to The Very Black Project's attire, I sport Pure Black attire quite often as well. The "Dope. Carefree. Black. & Proud" t-shirt is my favorite. Kid Noble is also one of my favorite people to follow on Twitter. Support him, y'all.
4. Phila Print
Philadelphia Printworks actually have several collections, but the School of Thought collection is probably my favorite. It takes the names of some of our great Black leaders and places them on sweaters and tees as University namesakes. Such a dope idea.
That Audre Lorde collegiate crew sweater is going to look great over my button-up, coupled with my brown fedora and matching brown Chelseas (I'm so excited, I'm already planning outfits).
5. Blk Proverbs
Blk Proverbs now have their hoodies up for pre-sale for the Fall. I love the idea of Blk Proverbs because they are words and phrases I grew up hearing and saying. Blk Proverbs is one of my favorites of this list. Follow them on Twitter & Tumblr!
Support these Black businesses and others!