Is it me, or are men extremely hard to shop for?
It can be difficult to find the right gift for the fathers in your life this year, but I got you covered with this short list of exceedingly dope gift ideas.
Harrison Blake Apparel is one of the best subscription services around. They are reliable, consistent, and the products are awesome. I have the pleasure of being a part of the Monthly Dapper Club. This month I received:
Harrison Blake Pink Kint Necktie ($30)
Harrison Blake Floral Cotton Pocket Square ($20)
Harrison Blake Wooden Bracelet ($15)
Harrison Blake Hare Lapel Pin ($20)
Harrison Blake Drink Shaker ($4)
Harrison Blake BBQ Apron ($10)
The value being $99, but with the subscription, it was all only $25! You can't beat that. Subscribe for 6 months for $21 per month or a year for $18 per month.
"Each package will be completely coordinated and easy to style, making it simple to dress to impress."
2. Bevel
So accessories not really your dad's cup of tea? We all need poppin' skin, though. This is what Bevel is here for. The one and only grooming service catered towards men of color and our hair types and textures. Bevel has some dope, affordable options for Father's Day, check out their website today.
3. Radical Dreams
Pins!? Yes, pins.
Radical Dreams is for the woke dad in your life, or the dad that just likes to collect dope things.
"Radical Dreams is a socially conscious accessory brand that was founded in 2015 by a medical student with a passion for social justice and serving the community."
From personal experience, I have nothing bet great things to say about Radical Dreams. Great customer services and fast shipping. I have the A Different World Lapel Pin Pack – Dwayne & Whitley and get numerous compliments every time I wear them.
4. Kashmir.VIII
If you've ever been to my house, you have seen Kashmir's work all over it. I have The Juice (Print Set), the Girlfriends (Print Set), and The Fresh Prince (Print Set). If the dad in your life is obsessed with the 90s, like me, this would be the perfect place to get his gift.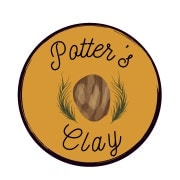 Last but not least, it's my business!
We all need poppin' skin and hair, Potter's Clay has got you covered on that front. All natural and organic products to have your skin, hair, and beard poppin' at affordable prices.
The beard balm and beard oil are the perfect gifts for the bearded dads in your life.
Have your dads fresh, skin and beards poppin', and walls laced with 90s art this Father's Day!